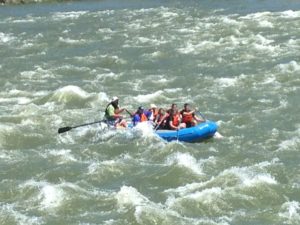 A reservation with Idaho Guide Service is a promise. We promise to hold your spot on your chosen trip. This takes much advance planning and there is little margin for the losses involved in late cancellations of reservations. All reservations are held for 1 week by phone and are confirmed upon receipt of 50% of trip cost. The balance is due 2 weeks before trip date. Discounts available for early booking and payments.
Refunds minus a 10% booking fee will be made on any day trip deposit if canceled by phone and it must be received  2 weeks before launch date. Extended trips require 30 days notice to cancel for refund minus 10% booking fee.
Reservations canceled less than 2 weeks before departure are not subject to refund. We run all trips rain or shine.  Idaho Guide Service also reserves the right to cancel or reschedule any trip with full refund option available to participants.
All boating participants are required to sign a liability release before trip departure.