Scenic Day Trips by Canoe, Kayak, or SUP
Now is the time to paddle your own boat on a Snake River adventure. Enjoy magnificent canyon scenery, wildlife, and geological formations. We offer half and 1-day trips out of the Hagerman area for adventure, education, and fun!
Idaho Guide Service offers canoes, touring and inflatable kayaks, SUPs, and rafts to access the many outstanding waterways of the Middle Snake River. Guide, instruction, lunch, and transportation can be included. Please call our office for more information.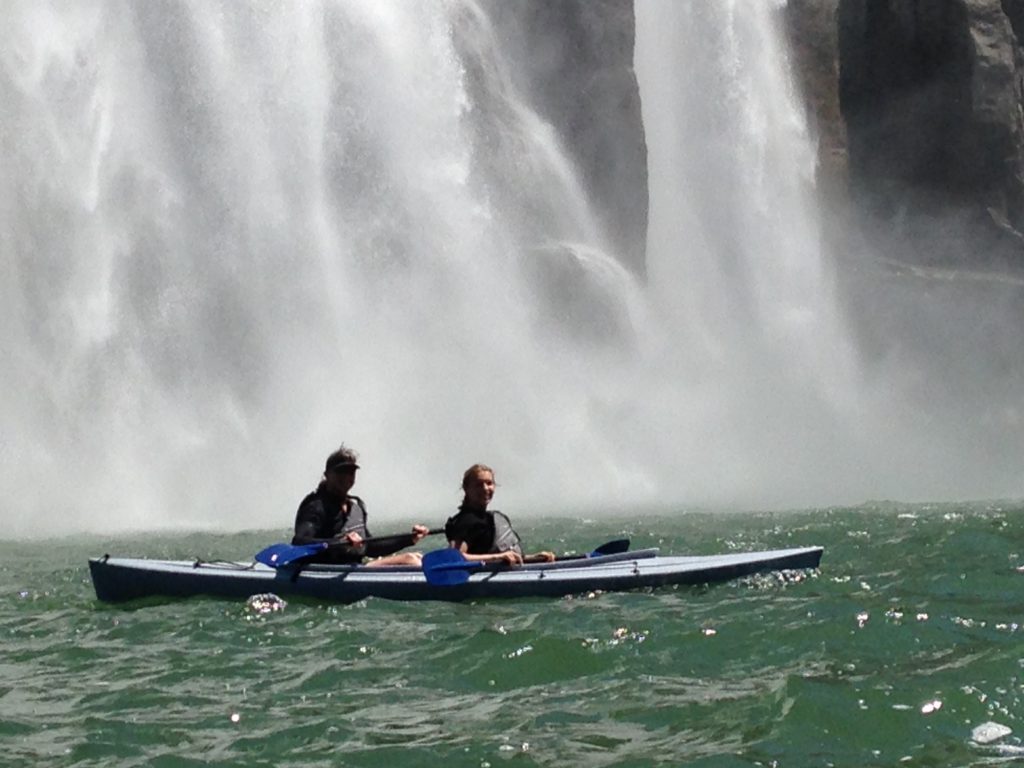 Trips We Offer
Our most Popular Trip  Banbury Hot Springs to Thousand Springs Resort Paddle down river pass Box Canyon and into Blue Heart Springs $75 per person, lunch included.
Centennial Park to base of Shoshone Falls with lunch included $80 per person, lunch included.
Hagerman Fossil Beds National Monument $75 per person, lunch included.   
 * A minimum of 6 guests needed to run these trips.
Boat Rentals, Paddling Instruction, Shuttles and Logistics
Idaho Guide Service offers a wide variety of watercrafts for rent. Your choice of canoes, touring kayaks, sit on tops, and SUPs are available. Include in the rental is the life jacket, paddle, and audible device.
Rentals are available year round from Billingsley Creek Lodging in Hagerman, Idaho or seasonal at Centennial Waterfront Park in Twin Falls, Idaho.
Idaho Guide Service offers instruction, watercraft transportation or shuttle services for an additional cost. Please call our office for more information or rental costs.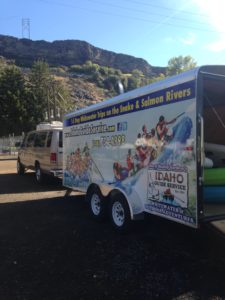 Idaho Guide Service offers trips using our coast guard approved decked and rigged pontoon boat on the Snake River. You will travel upstream under the Perrine Bridge to Pillar Falls. This is a visually stunning and geologically fascinating trip takes approximately 1 hour. During many of the trips you can experience BASE jumpers leaping from the bridge.
In season (June 1st to September 15th) we run daily starting at 11 am and ending at 6 pm. All trips depart from Centennial Waterfront Park at the motorized boat ramp.  
Pillar Falls trips start at $25 per person. Minimum party size 12 people.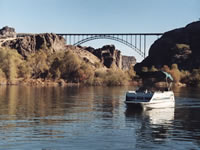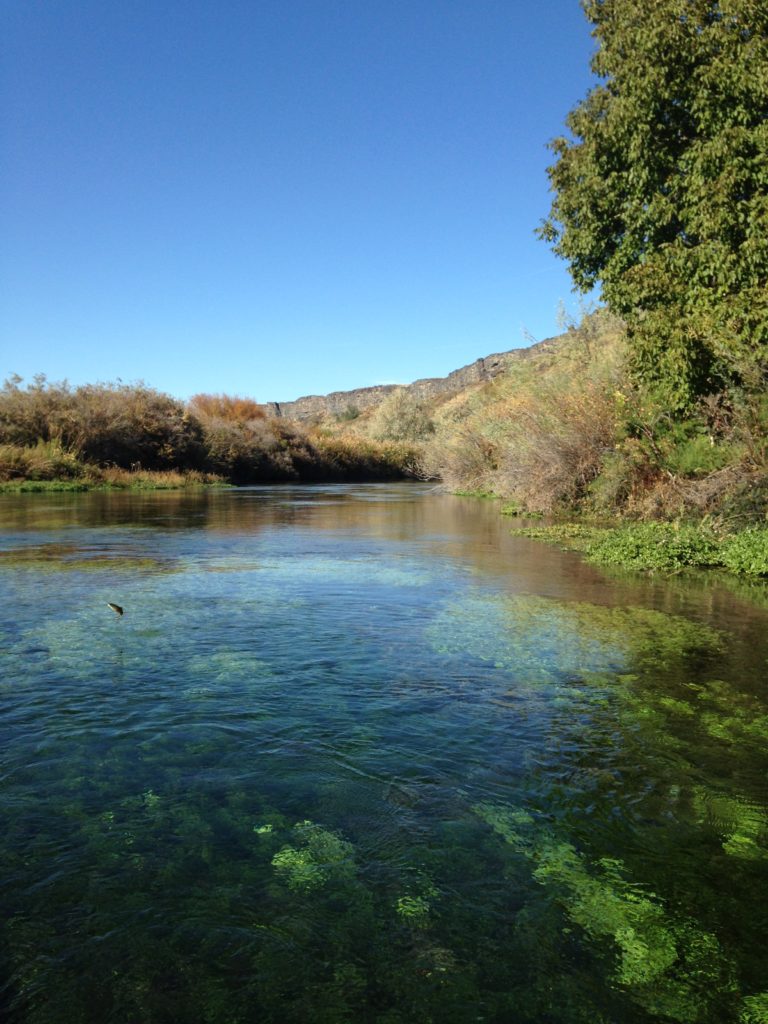 Thousand Springs Scenic Motor Tours start in the Hagerman Valley. This trip takes approximately 2 hours and visits various  sites along the river such as Blue Heart Springs, Box Canyon, Ritter Island and Riley Creek Falls.
 Thousand Springs tours start at $50 per person. Minimum party size 8 people.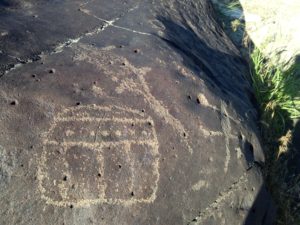 Idaho Guide Service 's crew will meet you at Swan Falls Dam on the Snake River. The Birds of Prey float trip takes place in one of the most beautiful and rugged places on earth. This protected habitat encompasses more than 400,000 acres along the Snake River. The area is known as the largest single nesting site for raptors, the collective term for eagles, hawks, falcons, owls, ospreys and vultures in North America.
The Snake flows silently through the 400 to 500 ft. volcanic nesting cliffs along the banks of the river. The sight of a raptor in its own environment, plummeting down towards the river in a 70 mile an hour dive at its prey, is a sight to behold.
Lunch is served a Weiss Bar where you can take a short hike to petroglyphs.
The trip ends at Celebration Park in Canyon County. This is Idaho's only archaeological park. Make sure to take time to hike the many trails to the petroglyphs and check out the visitor center.
*Trips schedule from April 1st to May 30th.

Trip cost $100.00 per person
* A minimum of 8 guests needed to run this trip.