Idaho Guide Service, Inc. has been running whitewater adventure trips since 1974, and we were the first licensed outfitter on the Middle Snake River. Our experience, reputation, and quality are unmatched. We promise you an exciting and professional Snake River adventure. 
Our most popular rafting trip. The Hagerman section of the Snake River is located in the beautiful Hagerman Valley. We meet below Lower Salmon Falls Dam one mile North of the town of Hagerman. This area was once known to the Native Peoples for it great Salmon fishing and hunting.The Hagerman section is a CLASS 3 trip with plenty of whitewater action, wildlife, waterfowl, and beautiful geological formations. This stretch of the Snake has great fishing and plentiful natural springs that flow into the river from the Snake River Aquifer.
$75 – $85 per person (approximately 9 miles)
$75.00 Minimum price per person for 4 adults – No food service
$85.00 price per person – Includes #1 Lunch
* A minimum of 4 guests needed to run this trip.

Please ask about our group discounts for 10 or more.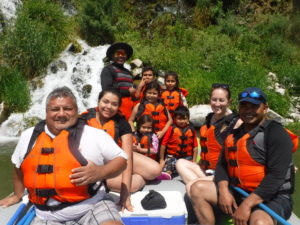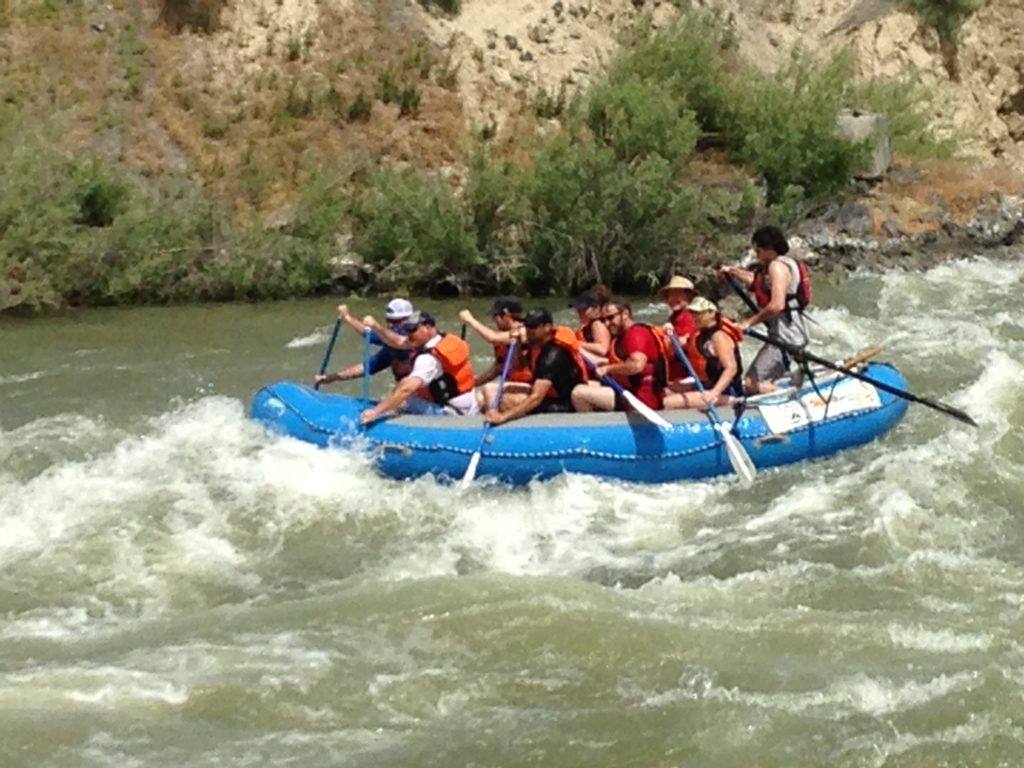 Two miles below the Cauldron Linn (Star Falls), the Murtaugh section is known as one of the premiere day trips in the country. When the water flows in the spring, it is a strong CLASS 4 +/5- section of river. With 16 major rapids in 14 miles, the Snake drops an impressive 25 ft. per mile in this deep Basalt canyon. Waterfowl and birds of prey abound as does significant archaeological sites of Native people and more recently Chinese, whose mining sites are numerous in this part of the Snake. Minimum age for this trip is 16. Previous whitewater experience is required. Trip meets at Twin Falls Park on the Snake River at 9:30am.
$150.00 per person, includes wet suit and dry tops, nice river side lunch and transportation from meeting place to put-in.
*This section of river is water dependent and seasonal. Please call for updated info.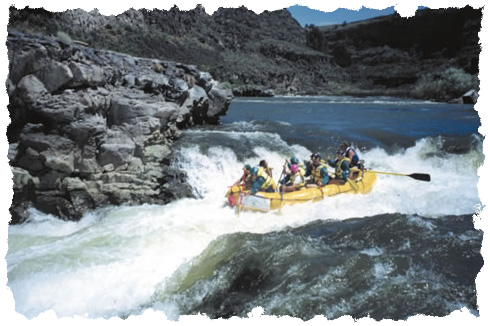 DISCOUNTS FOR CHILDREN AND SENIORS:
Kids 6-16 10% off on the Hagerman section when accompanied by an adult.
Seniors and veterans 10% on trips.
Not included in the pricing are the guide gratuities which are optional but always appreciated. "If you like the ride, tip the guide!"